NEWS
The PhilmGuy Reviews: 'Shutter Island'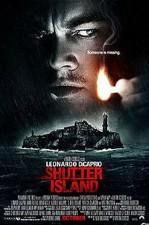 Normally it's a less-than-promising sign when a film gets bumped from an Oscar-friendly late-year release to February, but don't let that scare you off the trail of Shutter Island, a superb psychological thriller from the bulletproof pair of Martin Scorsese and Leonardo DiCaprio.
Robert De Niro has to be getting jealous right about now, having been replaced by the younger, thinner model. For the last decade, DiCaprio has proven to be every bit the on-screen extension of Scorsese's master storytelling abilities that De Niro was three decades ago.
Article continues below advertisement
There's a scene in the film in which a demon-eyed DiCaprio faces down a pathetic prisoner who looks and sounds just a bit like De Niro, and you can practically feel the fallen legend trapped behind the metaphorical bars of the B-movies to which he's been relegated.
Some of the early reviews have dismissed Shutter Island as confusing and nonsensical, but that's just a short-sighted way of saying the movie doesn't spoon-feed you its answers. It's all there, and the plotting is cohesive enough to hold water while also confounding enough to keep you guessing. Sure, there are a couple different ways to interpret the story, in which DiCaprio and Mark Ruffalo play federal agents who investigate a missing person case on an island prison for the criminally insane, but the fact that the movie gives you plenty to debate and chew on only adds to its stature. Shutter Island is a top-shelf pot boiler through and through.
DiCaprio handles a multifaceted role with deft class and range, equal parts by-the-book hard-ass and sensitive self-doubter, and Ruffalo, who follows DiCaprio's tough-guy lead as a supportive, endearing beta, only magnifies his colleague's simmering focus. Both an acting tour de force and a rollicking, no-brake-pedal entertainment, Shutter Island is one of the best movies of 2009 that was inexplicably orphaned to 2010 no man's land.
Starring Leonardo DiCaprio, Mark Ruffalo, Michelle Williams and Ben Kingsley. Written by Laeta Kalogridis, based on the novel by Dennis Lehane. Directed by Martin Scorsese. Rated R. 138 minutes.
Phil Villarreal's humorous money-saving book, Secrets of a Stingy Scoundrel, is available on Amazon.