NEWS
PHOTOS: Eric Dane Ditches the Scrubs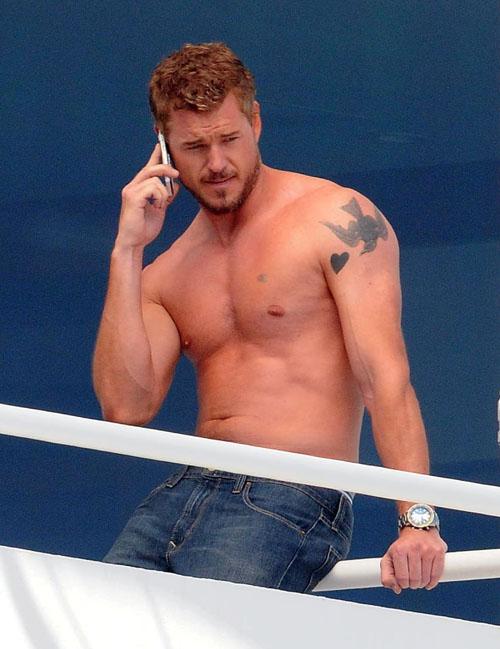 Forget the scrubs, we like Eric's shirtless look even better!
Hollywood hunk Eric Dane ditches his shirt, talks on a cell phone and plays bongos as he shoots scenes for the romantic comedy, Valentine's Day, on a yacht in Malibu on August 6. The Grey's Anatomy actor will co-star with Patrick Dempsey in the all-star cast of Valentine's Day, which includes Queen Latifah, Julia Roberts, Emma Roberts, Anne Hathaway, Jamie Foxx, Jessica Alba, Ashton Kutcher, Jennifer Garner, Shirley MacLaine, Bradley Cooper, Topher Grace, Hector Elizondo, Carter Jenkins and Jessica Biel.
Article continues below advertisement
Wow, we hope all these big time actor's egos don't get in the way of filming!
CHECK OUT THE GALLERY FOR ALL 7 PICTURES OF ERIC DANE!