NEWS
Pitkin County D.A. Declares Charlie Sheen Innocent Until Proven Guilty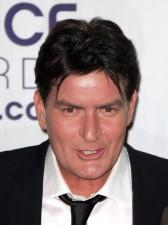 Released from an Aspen prison the same day as his arrest for assault and slapped on the wrist with a restraining order, Chief Deputy D.A. of Pitkin County, Arnold Mordkin exclusively speaks to OK! regarding the proceedings of Charlie Sheen's upcoming litigation following accusations of domestic abuse involving his wife, Brooke Mueller.
"First and foremost, we can't run around saying that Mr. Esteves Charlie Sheen is guilty. He's innocent until proven guilty and we all have to remember that," Mordkin dishes to OK!, "It is not automatic that I will file charges against Mr. Esteves on February 8," when Sheen is due in court for a follow up.
Article continues below advertisement
Although the 44-year-old Two and a Half Men star was assumed to be at fault, the question as to Brooke being the provoker remains unanswered.
"I am hearing the same rumors as you are hearing about Ms. Mueller being the aggressor, but I don't have that evidence yet," Mordkin speaks of Charlie's wife to OK!, "I do know she is not speaking to the police for now. She may be compelled to cooperate."
For now, Charlie, who has a mandatory restraining order placed on him and orders to have no alcohol or drugs in his system until his next court appearance, still has not admitted to liquor being a part of his domestic argument.
Chief Deputy D.A. of Pitkin County weighs in on the matter stating to OK! that, "No, I cannot comment about if there was alcohol involved. I don't have that evidence yet."
But Mordkin warns the public not to get carried away with finger-pointing until everything is confirmed.
"We have two young children involved in this, as well so it's important that we don't run around speculating as to who is or is not at fault," Mordkin reveals to OK!.
In the meantime, Chief Mordkin has to wait until all paperwork is filed, until he can even authorize charges against Sheen.
"I have not seen the police report yet and probably won't for a week or two because the officers are not done with it, and then their supervisors and records department must sign off on it," Chief Deputy Arnold assures OK!, "Then, I will see it and make a determination if charges should be filed."