NEWS
Police "Confident" They Have Hudson Murder Suspect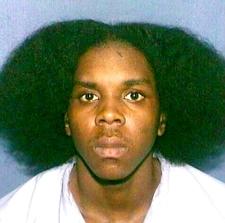 A day after Chicago police arrested the estranged brother-in-law of Oscar winning actress Jennifer Hudson, William Balfour has been charged with the murders of Hudson's mother, brother and nephew.
On Tuesday, police said they are sure they have the right man in custody.
"You can never always know how a jury will decide a case but I'm confident the evidence is there and I'm confident we'll be successful," Chicago Police Superintendent Jody Weiss said on Tuesday.
Article continues below advertisement
Police say they have the murder weapon and physical evidence as well as testimony that would convict Balfour, 27, the estranged husband of Hudson's sister, Julia. They say the motive involved a dispute between the two.
Hudon's mother, Darnell Donerson, 57, and brother, Jason Hudson, 29, were found shot to death in their home on Chicago's South Side on Oct. 24. The body of 7-year-old Julian King, Julia's son, was found four days later. The gun used in the slayings was found nearby.
In addition to the murders, police have also charged Balfour with home invasion.
Balfour's mother, michele Balfour, insisted on her son's innocence, telling reporters, "They got a botched-up investigation," she said, adding that her son loved Hudson's mother, Darnell, more than he loved her. "But I'm still his mother," she said.
Police say no deals were made in exchange for witness statements implicating Balfour, who has been held on a parole violation since the murders.
"We had citizens standing up and doing the right thing," Weiss said.