NEWS
Police Investigation into Michael Jackson's Death is Complete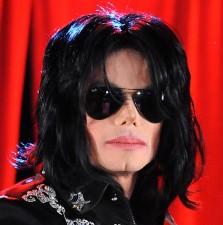 The LAPD has finished its investigation into Michael Jackson's untimely death and the case will now go the D.A, according to reports.
Law enforcement officers tell TMZ that the investigation has been completed, and the Web site claims that other sources think Dr. Conrad Murray will be criminally charged in Michael's death.
Detectives reportedly finished the investigation late last month and the case will be formally presented to the Los Angeles County District Attorney in the next few weeks.
Article continues below advertisement
One well-placed source says the LAPD investigation was "exhaustive" and "extremely thorough" and the D.A. now has enough evidence to begin a criminal case against Dr. Murray.
However, TMZ notes the case is complicated because Dr. Murray did not break any laws in administering Propofol to Jackson.
Apparently a decision has not been made on the charge but TMZ's sources say the likelihood is involuntary manslaughter, which requires a showing of gross negligence.