NEWS
Police Let Shawn Stalker Go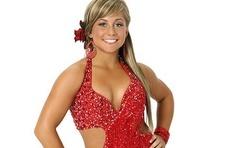 Before he was caught trying to break into the studio where Shawn Johnson tapes Dancing With the Stars, alleged stalker Robert O'Ryan was stopped by the cops – and released.
TMZ reports that O'Ryan was pulled over by Alabama police on his cross-country drive to meet and marry Shawn. A surveillance video reveals the man rambling on about his plans, saying,"I'm meeting with her. I've been communicating with her ... Basically, I'm gonna try to get her to marry me."
Article continues below advertisement
O'Ryan was ticketed for driving with an expired license and for driving without an insurance. The video was captured only five days before his arrest on March 24. He was later charged with one felony count of stalking and two misdemeanor counts of carrying a loaded firearm in a vehicle.
MORE PICS OF SHAWN & MARK: