NEWS
Police Say Hilton Thief Familiar with House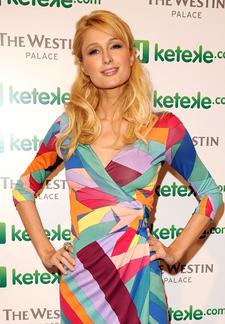 Paris Hilton wasn't just whistling dixie when she said she believed the person who broke into her L.A. home had been there before.
On Monday, the LAPD said they too think the thief who stole nearly $2 million from Hilton's Mulholland Estates mansion last month was familiar with the layout of her home.
CLICK HERE for OK!'s Ultimate Paris Hilton Gallery!
Investigators say the burglar knew how to access the socialite's collection of rings, watches and necklaces.
Article continues below advertisement
Detectives are investigating a number of potential suspects based on information gathered from the scene and interviews with Paris.Hilton's bedroom was ransacked during the overnight burglary, but police sources said security video showed a thief who knew the home and was able to quickly find Hilton's jewelry collection, which includes several family heirlooms.
Police say the jewelry was in a place that was not accessible to someone simply searching the home. The burglar entered through an unsecured door at the home on Clerendon Road some time between late evening on Dec. 19 and 4 a.m. Dec. 20, according to police. Security guards discovered the break-in about 5 a.m. Dec. 20 and called police.
Hilton was not home at the time of the burglary. The thief wore gloves and shielded his face in a hooded sweat shirt. There was no evidence of the thief entering or leaving the gated community nestled in the hills of Sherman Oaks, law enforcement sources said.
CLICK HERE for OK!'s Ultimate Parish Hilton Gallery!
In a brief television interview recently, Hilton suggested that she had some suspects in mind. "I think whoever did this, definitely has been in my home before. We have some suspects that I'm thinking of," she said. "I would tell them to please return my things, because I know that they're probably watching. . . . They just have to anonymously have a taxi drop it off in my front gate in a box," she said. "They won't get in trouble, but if all this goes on for much longer, they're going to get in more trouble."