NEWS
Police Say Shia "Not at Fault"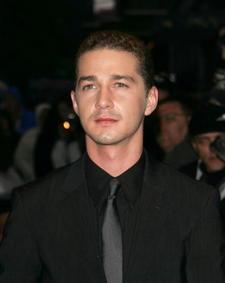 Good news for Shia LaBeouf!
Police have determined that the actor was not at fault in Sunday's car crash that sent him and two others to the hospital.
Sheriff's spokesman Steve Whitmore says detectives determined that the other driver ran a red light. Shia was turning left when his truck collided with the other car and flipped over.
"He was not at fault," Whitmore said of the Transformers actor. Authorities are now fingering the driver of the other car, who identity has not been released. That driver was cited at the scene for the moving offense that caused the accident.
Article continues below advertisement
So, it looks like Shia,22, was just in the wrong place at the wrong time---and with the wrong blood alcohol level.
Even though he wasn't responsible for the accident, his DUI count still stands. Officers said the actor was "exhibiting obvious signs of intoxication" and booked him on the midemeanor charge Sunday morning.
He has yet to be arraigned.