NEWS
POLL: Which New Year's Eve Show Are You Most Likely to Watch?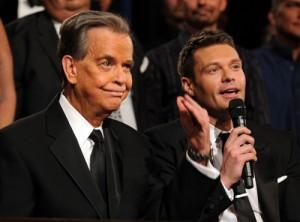 New Year's Eve is quickly approaching — time to put on your party hat and drink some bubbly! From getting rowdy with the cast of the Jersey Shore to staying classy with Dick Clark and Ryan Seacrest, OK! wants to know how you plan on ringin' in 2011!
From the classic soirees to the wild parties, some of the best televised NYE specials are headed your way, but...
Article continues below advertisement