NEWS
Pop Star Katy Perry is "Devastated" Over the News of Her Ex-Boyfriend Johnny Lewis' Death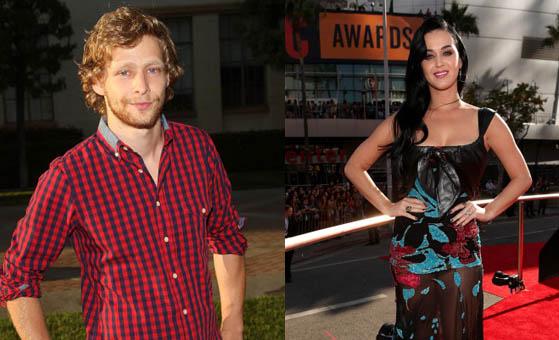 Johnny Lewis, star of The O.C., Sons of Anarchy and ex-boyfriend of Katy Perry, was found in dead in L.A. this morning.
Police found Johnny in a driveway after falling or jumping to his demise proceeding a fight with his landlady, Catherine Davis who was also found deceased in her Los Feliz home.
OK! GALLERY: HOLY HAIR COLORS! A LOOK BACK AT KATY PERRY THROUGH THE YEARS!
Cops have pinpointed Johnny as Catherine's number one murder suspect, theorizing that he beat the 81-year-old woman and her cat to death before falling to his own.
Article continues below advertisement
Katy dated the actor from 2005-2006 and US Weekly reports the singer is "devastated" over the shocking news.
OK! GALLERY: KATY PERRY SHOWS OFF HER BIKINI BODY AND FLIRTS WITH MYSTERY MAN
"She had to separate from him . . . to get ahead and focus on her career," a source explains. "He was in trouble then and she couldn't help him. A lot of her songs were partially inspired by him. I know "The One That Got Away" and "Circle the Drain" are partly about him, as well as Travis McCoy of Gym Class Heroes. But she was young and it was a time in her life she cherishes."