NEWS
Pregnant Kristin Cavallari Wants "One More" Baby Before Getting Married to Jay Cutler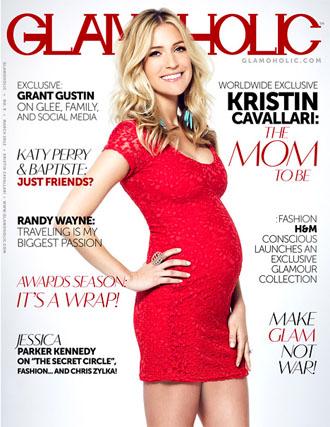 Article continues below advertisement
"We want four kids, so we're thinking maybe have one more, then get married, then have two more. But we'll see — it all depends on how the first one goes," she adds.
The Hills star, who covers the March issue of Glamoholic, admits she wasn't planning on having a baby at the age of 25, but she's thrilled about becoming a mom.
"We weren't trying to have a kid, but we weren't not trying," she explains. "We left it up to fate. I knew there was a possibility but I was really excited! Even if you are trying, just to see a positive result is shocking!"
OK! NEWS: KRISTIN CAVALLARI DELAYING WEDDING TO JAY CUTLER FOR BABY
Kristin says Jay "couldn't be happier" either, confessing, "He's wanted kids since I've known him."
"It's so crazy to look at your life and see how far you've come," the former Laguna Beach star admits. "I always wanted kids, but I always thought I'd have kids later on in my life, maybe when I turn 30. I really wanted to focus on my career, but you meet the right person and your whole world changes. You can't really plan these things."