NEWS
President Donald Trump Nominated For 2021 Nobel Peace Prize By Norwegian Parliament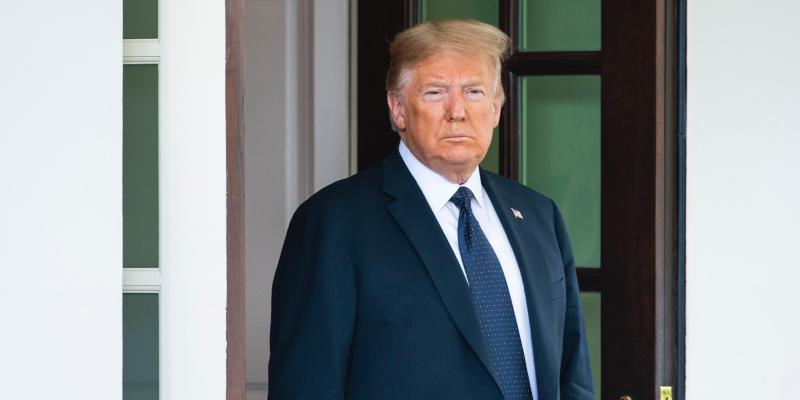 President Donald Trump was nominated for the 2021 Nobel Peace Prize for helping broker a peace deal between Israel and the United Arab Emirates.
He was nominated by ultra-conservative Christian Tybring-Gjedde, who is a member of the Norwegian parliament. Tybring-Gjedde praised Trump for brokering the deal which sees the UAE and Israel agreeing to establish diplomatic ties and trade links. The deal will also allow free travel between the two countries for the first time ever.
Article continues below advertisement
FLOTUS FASHION! MELANIA TRUMP'S BEST LOOKS OF 2020
Tybring-Gjedde previously nominated President Trump in 2018 for his meeting with North Korean dictator Kim Jon-Un in Singapore. Trump eventually lost the prize as it went to Nadia Murad, who survived ISIS and now campaigns against sexual violence in war.
The Norwegian insisted that he is not a Trump "supporter." He told Fox News that "I think he has done more trying to create peace between nations than most other Peace Prize nominees."
"The people who have received the Peace Prize in recent years have done much less than Donald Trump. For example, Barack Obama did nothing," he told the outlet.
OK INVESTIGATES! MELANIA TRUMP'S HATRED FOR IVANKA TRUMP
Who wins the top prize is decided by a five-member Nobel Prize Committee, which is chosen in line with the make-up of the Norwegian parliament. Tybring-Gjedde's party does not have representation in the committee.
Article continues below advertisement
Trump boasted about his nomination on Twitter, posting a headline about the honor.
He also retweeted several supporters congratulating him, including Trish Regan, who was fired from Fox News in March after calling the ongoing coronavirus pandemic "another attempt to impeach the President."
A total of 21 Americans and one American organization have won the prize - among them are Charles Dawes, Rev. Dr. Martin Luther King Jr and Al Gore.
Four U.S. presidents in total have won the Nobel Peace Prize, including Theodore Roosevelt in 1906, Woodrow Wilson in 1920, Jimmy Carter in 2002 and Barack Obama in 2009.
The winner will not be announced until October 2021.