NEWS
Pretty Little Liars' Tammin Sursok Shares a Parenting Moment She'd Rather Forget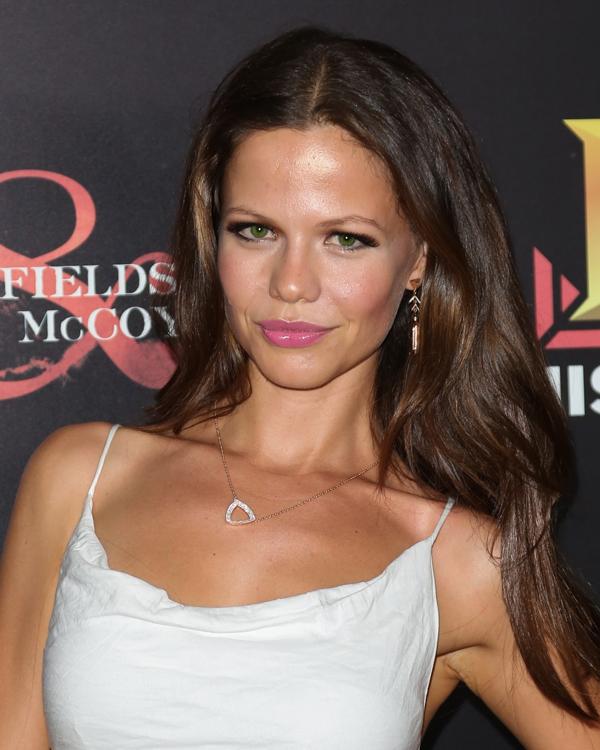 Being a new mom is tough, but considering the way Tammin Sursok tackles the role of Jenna on Pretty Little Liars (like a bad ass), we know she's totally got this as mama to nine-month-old daughter Phoenix. That being said, the actress admits she totally has those nutty parenting moments that make her gasp.
OK! News: Tyler Blackburn Reveals What Not To Do to Ashley Benson
"We went to Big Sur when she was two months old and she was on the bed and then she was not on the bed," Tammin tells OK!. "She slipped behind the bed with her feet hanging up. We were like, 'We're the worst parents ever!' She scooted herself or I don't know how she got there but we pulled her up and she looked like nothing happened. I think we were so much more upset than she was. You feel so devastated but I've heard it happens to everyone. The first time it happens to you you feel terrible."
MORE ON:
pretty little liars
Article continues below advertisement
OK! News: The Pretty Little Liars Cast Reveal Their Favorite Plot Twists
For the 100th episode of PLL, Jenna is back and Tammin has just one wish for her kinda crazy TV alterego.
"I think I want her to become more evil," she says. "I want her to cause havoc. I like where they're going with the character."
Pretty Little Liars airs Tuesdays at 8/7c on ABC Family.
What would you like to see happen this season on Pretty Little Liars? Tell us in the comments or tweet @OKMagazine.