NEWS
Pretty Little Liars: Caleb is Back! Tyler Blackburn on His Return and What To Do About Hanna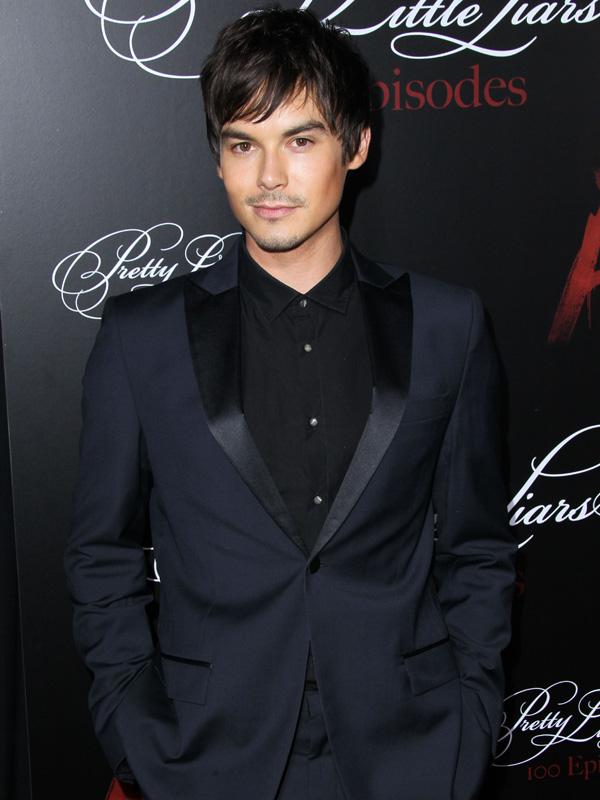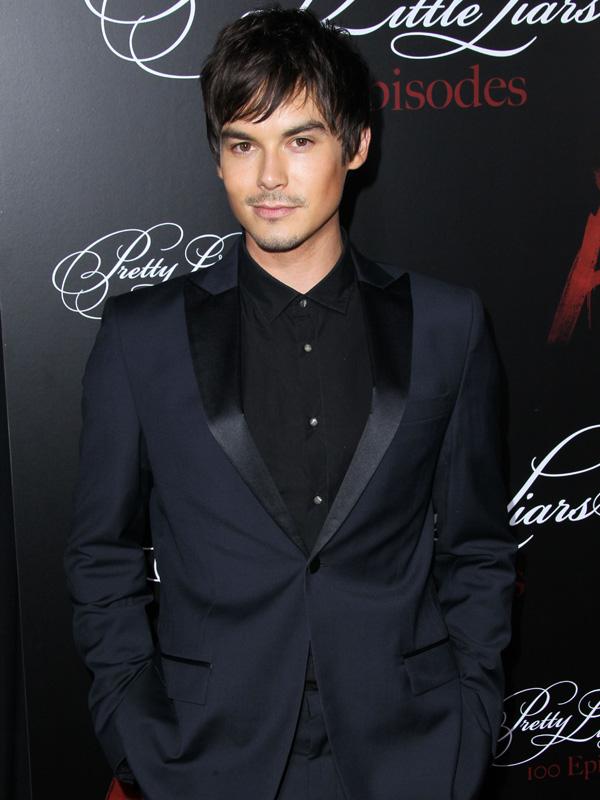 Article continues below advertisement
Tyler Blackburn: I think it's a surprise for Hanna first and foremost. He just shows up unexpectedly. I think that for her and everybody they've dealt with a lot since he's been gone so it's almost like fitting a square peg into a round hole. He has to find his niche and things aren't what he thought they might be. He's in his lonely space.
OK!: Do they talk at all about where he's been?
TB: Not a whole lot because I think he's struggling with how valid was all of that. Was it real? It's unbelievable almost. He doesn't talk about it too much. Hanna has been clued in a little bit just because she came to visit him in Ravenswood. I don't know exactly what she believes but he has told her some stuff.
OK! News: Guess Which Actress Is Joining the Real Housewives of Beverly Hills
OK!: We're just curious if they are just going to write it off as a dream.
TB: Well there is a plan for some sort of conclusion for Ravenswood but I don't know exactly what that plan is.
OK!: What is the most fun about being back with this group?
TB: I think exactly that—the group, even the crew, we're more family. This production is so organized and we really have it down so things move quickly. We entertain each other and we're relishing in the success of the show. It's so crazy how awesome our fans are and have taken us to this place we're at. One hundred episodes is not very common for a show.
Article continues below advertisement
OK!: How much homework did you have to do to get caught up for your return?
TB: Ironically I was basically told Caleb doesn't really know what's going on so don't worry about it. It's organic when I'm being told something. So, wait, what?
OK! News: Check Out Solange Knowles Shocking Net Worth
OK!: Do you think he'll plan to actively woo Hanna?
TB: I feel like in the beginning he's going to kind of let her do her thing and I do think something's going to happen to where one of them is really going to be a little more forward and try to get back together. If they do get back together—I don't know. I don't know that yet.
OK!: Once you found out you were coming back, were you bummed that you had to wait until the 100th episode?
TB: No, I thought it was a great idea for me to come back for the 100th episode because it's a big deal for me and my life. I think for some of the Haleb fans out there it's a big deal that I'm coming back to the show.
OK!: What's one thing fans of the show might be surprised to know about Ashley?
TB: She is very loud in a funny way. And she hates being tickled. She will literally punch you in the face.
OK!: Have you been punched in the face first hand?
TB: I've blocked the face but I've been punched in other places. But I told her never below the belt!
Do you want to see Haleb get back together? Tell us in the comments or tweet @OKMagazine.