NEWS
PREVIEW: Opening Ceremonies at the 2012 Olympic Summer Games in London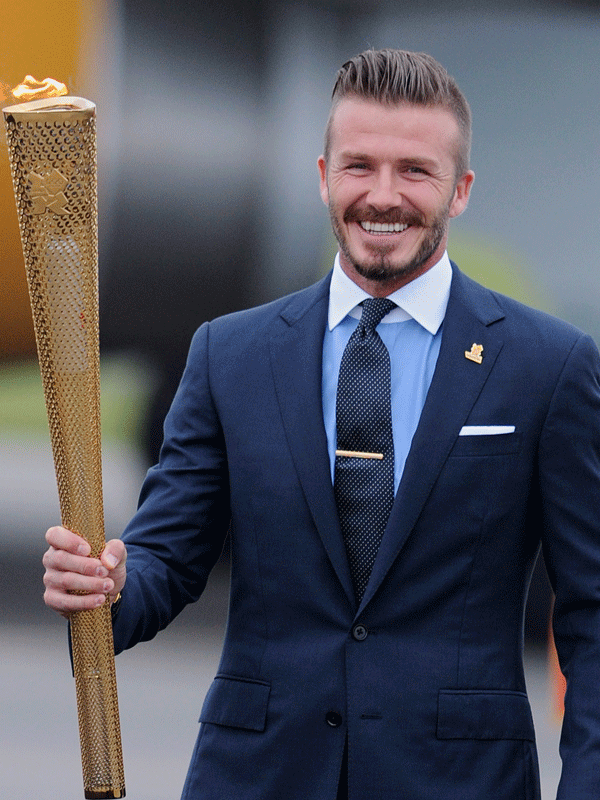 The wait is over! The 2012 Olympics are finally here and the world will be watching London for the next 17 days as they host the Summer Games.
The opening ceremony, titled Isles of Wonder, was inspired by Shakespeare's The Tempest, and is directed by Danny Boyle, who helmed the Oscar-winning indie film Slumdog Milliionaire.
"It is about the wondrous beauty of Caliban's island and his deep, deep devotion to it," Danny said.
Article continues below advertisement
The festivities kick off tonight and he plans to dazzle you with the best Britain has to offer. Danny has been secretive so far, but here are a few things that are being reported by NBC and E! Online:
OK! NEWS: KATE MIDDLETON, PRINCE WILLIAM AND PRINCE HARRY GREET THE OLYMPIC TORCH
1. David Beckham will be there.
"It gives me goose bumps just thinking about it. What the rest of the world will see — I don't think any other country could do it better," the L.A. Galaxy player recently said. While we don't know what David will actually be doing, we're just happy to see him there.
"I have some kind of role in the opening ceremony which I am honored to be involved in because obviously I was involved in the start process with this seven years ago. And for Sebastian Coe to have kept me involved, I'm very proud of that."
2. James Bond and Queen Elizabeth II co-star together.
Yes, that's right! A short film will be show with Daniel Craig playing Bond and the Queen playing herself. Reportedly, the British intelligence agent will arrive at Buckingham Palace to be knighted. He's then given a mission and sent to the opening ceremony at the Olympic Stadium via helicopter.
Article continues below advertisement
The Rolling Stones, New Order, Led Zeppelin, Duran Duran, Adele, Queen and The Kinks are scheduled to perform.
5. Sir Paul McCartney will close the opening ceremony. The former Beatles member will perform Hey Jude and ask the crowd of 60,000 to join him in singing the tune.
You can catch the opening ceremony on NBC at 7:30 p.m. ET.