NEWS
How Did I Wanna Marry 'Harry's' Matt Hicks Pull Off the Ultimate Royal Hoax?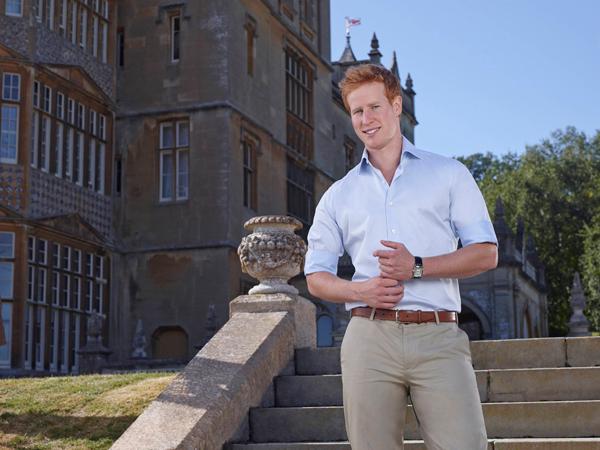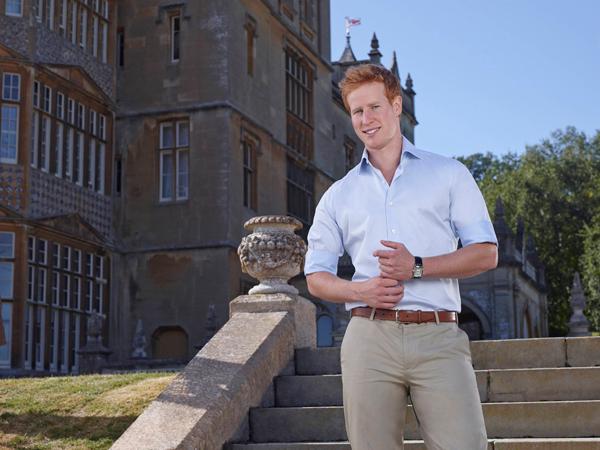 If you think the girls on The Bachelor are in it to win it, wait until you set your eyes on FOX's I Wanna Marry 'Harry,' which pits 12 American girls against each other to win the affections of a guy they only think is Prince Harry. The results are nothing short of spectacular. Matt Hicks, a totally unassuming Harry look-a-like, sets out to convince the ladies that he really is the single royal, all while the over-the-top contestants use their feminine wiles to secure a spot on the throne. If you're wondering how these women could be fooled so easily, you're not alone. Considering Harry only just tweeted for the first time the other day, a dating reality show seems unlikely for Britain's most eligible bachelor. OK! caught up with Matt Hicks (who is very charming and sweet in his own right) to find out how this royal experiment came together.
Article continues below advertisement
OK! News: Michael Strahan By the Numbers—You Won't Believe His Net Worth
OK!: First of all, how did you get involved in this?
Matt Hicks: Good question! I put some pictures up on a look-a-like website as a joke more than anything, this was about two years ago. A lot of people have come up to me and said, "You look a lot like Prince Harry. There's some money to be made here." I didn't even know there's a look-a-like industry. I put some pictures up and thought nothing more of it. I got a few emails and did a few small jobs. I turned up to nights out and night clubs in the VIP section.I got an email from the production company saying they're looking to do a show and it's going to involve royal look-a-likes. That was all they said initially. I don't have any acting experience so I had no expectations. I went to an interview and they asked me back for a second one. It just sort of snowballed and they told me the premise for the show. I was like, "What?" And here we are.
OK! News: Which Cast Member of The OC is Sarah Drew's Second Cousin?
OK!: Were you surprised that production was able to pull this off?
MH: Yeah! Looking back it was a huge risk. I don't know what the budget was but I imagine it was something silly. The girls were cast brilliantly. I've never been convinced about how much I look like him. I know there's a resemblance but I didn't know if that would be the first reaction from the girls. If it wasn't the first reaction I'd have to do a hell of a lot of persuading. They were all brought there on the premise that they were meeting an eligible bachelor. They weren't told who it was. In the trailers their first sighting of me is I climb out of a helicopter about 200 meters away so it's not obvious to see who I am but it's close enough to get their attention. Automatically a few of the girls were like, "Oh my God, it's Harry!" Then the first time I meet them is at this masquerade ball. Some of them were like, "It's him," and others were like, "Obviously it's not," and others in the middle where a seed of doubt had been sown. I had to do a training week so I knew everything about Harry. I had to learn his background, his military career, his schooling, scandals, ex-girlfriends, etc. so if quizzed by the girls I could fall back on my training and answer everything as Harry.
MORE ON:
I Wanna Marry 'Harry'
Article continues below advertisement
OK!: Was there anything off-the-wall the girls asked you once they really thought you were him?
MH: They wanted to know what happened in Vegas. They were pushing for details on that. Again I had to do my research on all of the bars and hotels and clubs in Vegas so that was entertaining. The wanted to know about my brother and I and how it had been growing up and what privileges we had. One of the girls questioned about my mother, the late Diana, which I thought was pushing the boundaries a bit so I just had to ask them to respect my privacy. They were all quite inquisitive, as you would be, you want to know who you're dating and who is this guy you're fighting for.
OK! News: Kanye West Says Baby North Was Conceived in Italy?
OK!: At any point did you feel bad for these girls or were they cast so well that you didn't?
MH: I did feel bad. As it went on there were fewer girls because one left each episode. By the time there were only four or five left these were girls that I genuinely liked. Obviously the fewer girls there were the more time I spent with each of them one-on-one. You get to know each other better and you have to tell them more about yourself. So the longer I spent with them, the more I had to lie. I'd finish a day and be quite down and miffed because I just spent the whole day lying to this quite cool girl. That was a struggle but then every time I got into that frame of mind there were a few people I could talk to. We'd come around to the conclusion that they've been cast so well that even if they might be falling for me, they might think I'm Prince Harry, whatever is going on in their head, they've been cast to the point where, it's a five week process, no one's going to come out of it screwed up or heartbroken.
OK!: You must have been mentally and emotionally spent.
MH: Absolutely. Mentally drained, emotionally exhausted. Yeah, it was intense—the whole thing.
I Wanna Marry 'Harry' premieres Tuesday, May 20 at 9/8c on FOX.
Do you think this hoax is funny or cruel? Tell us in the comments or tweet @OKMagazine.