NEWS
Prince Harry's Latest Verbal No-No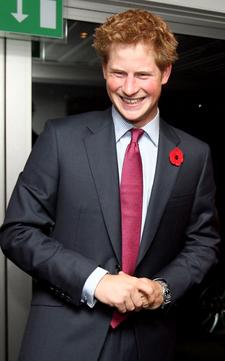 Is "if you can't say something nice, don't say anything at all" not a lesson taught to royal kids these days? England's Prince Harry has gotten himself into hot water once again by making an offensive remark in public.
The UK's Daily Mirror reports that comedian Stephen K. Amos relayed a story of an encounter with the ginger Prince during Prince Charles' 60th birthday celebration in November.
Amos explained, while on TV show The Wright Stuff: "Harry said, 'Hello, tell me, amusing… but you don't sound like a black chap."
Article continues below advertisement
Others on the show reportedly gasped, and Amos went on to say that he "wanted to say, putting on an accent 'How is I supposed to sound?'"
Although Amos adds that he hopes the comment was made as a joke, it might not seem too funny, especially in the light of other recent offensive language by Harry. The third in line to the throne apologized last month for using a derogatory term to describe a Pakistanian solider he knew.