NEWS
Prince William Aids in Capsized Russian Ship Rescue Mission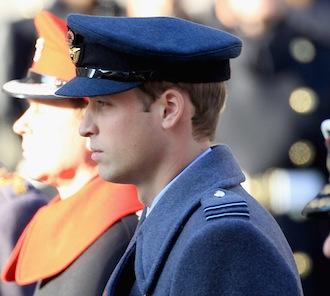 Prince William may be trying to enjoy his time as a newlywed with wife Kate Middleton, but he still has a duty to uphold in the Royal Air Force. According to new reports, the Brit aided in a major rescue mission involving a sunken Russian ship on Sunday.
E! Online reports that Prince William co-piloted the helicopter that responded to the SOS alert when the damaged boat started to go under due to harsh weather conditions in the Irish Sea.
Article continues below advertisement
William and his crew rescued two men and found the body of another around 2 AM this morning.
Despite the still unstable weather conditions, the Royal Air Force will continue their search for the remaining five men who were on the vessel caught in the very turbulent storm.