NEWS
Prince William and Kate Middleton Have New Neighbors: Penélope Cruz and Javier Bardem!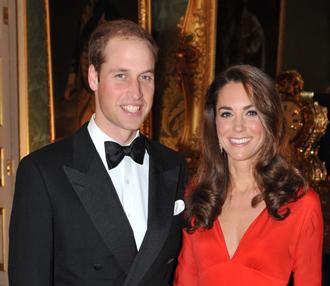 Looks like there is someone new in the neighborhood, the royals neighborhood!
There has been a lot of real estate activity around Prince William and Kate Middleton lately. First, reports came out that Prince Harry had moved into an apartment in Kensington Palace, where the newlywed couple moved into last year.
OK! GALLERY: KATE MIDDLETON PLAYS FIELD HOCKEY AT LONDON'S OLYMPIC PARK
Now comes word that a Hollywood couple has moved into a new pad just minutes away from the palace: Javier Bardem and Penélope Cruz! A source tells E! News that the parents to 14-month-old Leo are bunking down in London while Javier films the new James Bond movie Skyfall. The homes are so close to each other that they even share a connecting park.
Article continues below advertisement
OK! GALLERY: BRAD PITT, ANGELINA JOLIE, PENELOPE CRUZ AND MORE LATE ARRIVALS TO THE 2012 OSCARS RED CARPET
Could Penélope and Leo possibly run into Kate while she is out walking her and William's dog Lupo? Also, Kate and William's wedding anniversary is approaching on April 29. Maybe Penélope and Javier will be invited to help celebrate!
Do you think the two couples will become friends?