NEWS
Priscilla Presley Prepares to Heat Up the Dance Floor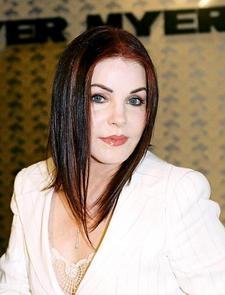 Her late ex-hubby was famous for shaking his hips on stage, and now Priscilla Presley will attempt to do the same on Dancing With the Stars. But don't think she immediately signed up for the task.
"My first reaction was no, absolutely not. I don't want to do it," Priscilla tells Entertainment Tonight.
Eventually, Elvis' ex agreed to join the season six cast after an inspiring chat with Jane Seymour, who finished in seventh place last season.
Article continues below advertisement
"She goes, 'Are you gonna do it?'" Priscilla recalls. "And I said, 'Well, I don't know. It depends. I mean I have only one question for you, did you have a good time?' And she said, 'I had a great time. It was life changing.'"
Although she's the oldest competitor on the show, Priscilla, who practices up to five hours a day with partner Louis van Amstel, believes that won't hold her back on the dance floor at all as she still feels young at heart.
"I still feel at my prime," she says. "I still feel very active at everything. If I could inspire someone to just take chances and take risks… you start really believing your age when you stop doing things."
But that didn't stop her daughter Lisa Marie from expressing concern at her mom's new project. "She said, 'You know what you're getting into?! You're all over the place Mama, do you know what you've done?!'"
And what would Elvis have to say about it?
"Oh, my gosh, I don't know if it would surprise him. I really don't."
The new season of DWTS premieres Monday, March 17 on ABC.
For more on Priscilla, tune in to ET tonight!