NEWS
Priscilla Presley's Dancing Off the Pounds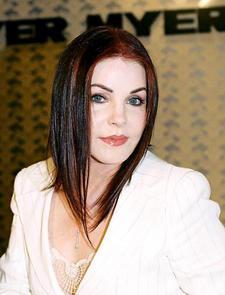 It's just been dance, dance, dance for Priscilla Presley in the last month as she prepares for her debut on Dancing With the Stars tonight. Partnered with pro Louis van Amstel, Elvis' ex is ready to hit the floor and show off her brand new body courtesy of all the rehearsal time.
"I think I've lost inches!" Priscilla tells Extra. "You don't feel like eating. You don't eat before rehearsals because you can't. Then when you come out of rehearsals, you don't feel like eating."
Article continues below advertisement
Whittling down her figure is exactly what the 62-year-old had hoped to get out of the competition and she's crossing her fingers that there will be more weight loss to come.
"Toning would be great!" she says.
Viewers will have to tune in to ABC tonight to see how Priscilla fares on the dance floor and handles her nerves. One person who never had stage fright though? Elvis, she says.
"I don't think there was anything you could say to calm Elvis down… Elvis was very passionate and a very emotional person and he wore his feelings on his sleeve."
For more on Priscilla, tune in to Extra tonight!