NEWS
Producer of Brittany's Latest Movie: "She Was a Great Girl with a Big Heart"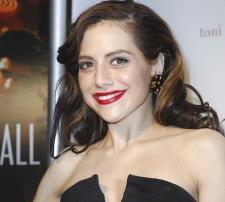 Only a few weeks ago, Brittany Murphy was walking the red carpet at the premiere of her latest film, Across the Hall, which makes her sudden death this morning at the age of 32 all the more tragic. This afternoon, OK! spoke to the film's producer Jeff Bowler, who shared some poignant memories of working with Brittany.
"It's unreal," he told OK!. "She was a great girl with a big heart. My daughter and I picked Brittany up and drove her to set one day and my 13-year-old daughter had a few pimples. Brit pulled her aside, gave her a talk about not worrying about them and then said she was going to buy her a special cream the next day. She did; she spent $100 on this acne cream for my daughter. It made my daughter's day."
Article continues below advertisement