NEWS
Project Runway Star in Cat Fight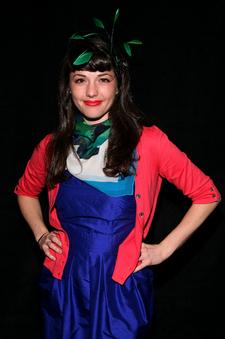 The fashion world is know for being catty... but this is just ridiculous.
Project Runway finalist Kenley Collins was arrested on March 17 for assaulting her fiance with their pet cat.
According to the New York Post, the aspiring designer's now ex- Zak Penley was sleeping in their Brooklyn apartment when Kenley threw a fit.
First Kenley -- who appeared on the fifth season of the reality contest -- allegedly lobbed the puss at her napping beau's face, then followed it up with a laptop and three apples.
Article continues below advertisement
Zak apparently called the police after she then doused him with water.
Now she's been arrested for assault and criminal possession of a weapon (i.e. the cat!).
After getting released without bail from Brooklyn Supreme Court yesterday morning Kenley told the paper: "It was a miscommunication.
"Fights happen, And that's that. There is no case."