NEWS
PSY Trumps Justin Bieber for Most-Watched YouTube Video Ever and 10 Things to Know About PSY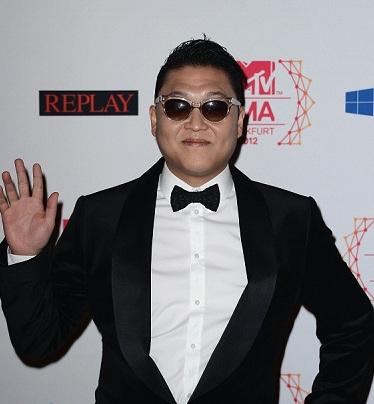 Article continues below advertisement
Not anymore! Currently, "Baby" has 803,732,561 views while "Gangnam Style" counts 806,283,968 views. Not a huge difference, but, it should be noted that Justin's video was released in February of 2010, while PSY's has only been around since July. "Gangnam Style" also holds the Guinness Book of World Records title for "most-liked" YouTube video in history: it has 5,374,436 likes and just 325,581 dislikes. Meanwhile, Bieber's video has more dislikes than likes, astonishingly.
Article continues below advertisement
Birth Name: Park Jae-sang
Age: 34
Marital Status: Married Yoo Hye-yeon in 2006 (They have twin daughters! Aw!).
Record Label: Same as Justin's! PSY was signed by Scooter Braun's Schoolboy Records (which also counts Justin Bieber and Carly Rae Jepsen among its artists) in September.
Education: Enrolled in Boston University in 1996, after convincing his parents to let him study in the U.S. rather than join his father's business, but dropped out shortly thereafter. Enrolled in Berklee College of Music, but dropped out of that program also. He also switched schools without telling his parents (he's a rebel!).
Busted: In 2001, he was caught with marijuana.
Nickname: The Korean press nicknamed him The Bizarre Singer after the release of his debut album PSY...From the PSYcho World in 2001. The first single, "Bird" was hugely successful in South Korea but PSY was ordered to pay a fine for the explicit language.
He has military experience: In 2003, PSY served two years of mandatory military service in Korea as a technician. He was redrafted in 2007 after it was discovered that he did not fully complete his miltary requirement.
The "Gangnam Style" video was shot in two days across 28 locations in the Gangnam District of Seoul, South Korea and greater Seoul.
We almost got a snake dance! PSY told The Daily Beast, "Me and my choreographers in Korea spent 30 nights doing every animal," he says. "We did this slithering on the floor that we called the snake dance. Then someone turned on the TV, and there was a horse galloping across a yard."