NEWS
'Married to Medicine' Star Quad Webb-Lunceford Tells All: Sets The Record Straight On Mariah Huq Feud & 'Homeless' Allegations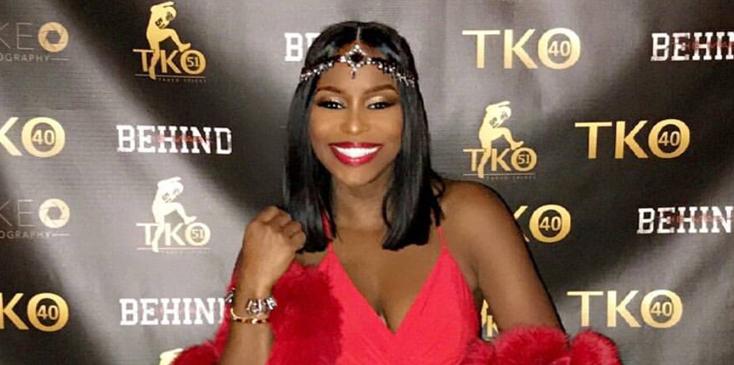 Don't come for Mrs. Quad Webb-Lunceford! In a Married to Medicine season full of drama, drama and more drama the "very busy" Miss Quad made it clear that she is too busy for the haters -- namely ex-bestie Mariah Huq and costar Lisa Nicole Cloud -- when she sat down with OK! for an exclusive interview.
OK!: What did you think of Mariah calling you "Quad the fraud," and saying that you were once homeless?
Article continues below advertisement
Quad: I felt that it was a strategic placement for her and Lisa Nicole Cloud to come together. If you go back last year, they were enemies. And the year before that they were enemies, and then all of sudden, I guess the last desperate attempt for the both of them, would be to join forces and come against me for the greater good of whatever agenda they had.
OK!: What is Mariah talking about when she said you rode her coattails, and that she's helped you out financially? Can you clarify?
Quad: No, I can't because that never happened. What I will tell you is when I moved to Atlanta – I still have the actual check stub from when I moved to Atlanta – from Nashville I paid $3120 to move here. When she said my license tag was actually my address it was ridiculous. Come on now, I'm a college-educated woman. I have a degree in biology with a minor in chemistry.
When I moved to Atlanta I was working for a medical device company. For her to say that I was working in a nursing home or that I was homeless it was just low down, dirty and malicious. It tells me how desperate she is. There's no low that she won't go to make people think that I'm beneath her. Or less than.
Article continues below advertisement
The problem is, I'm the people's champ! Even if I was homeless, let's just go with that theory. Isn't it such a great American story that I can rise from the dirt and be where I am today?
OK!: Why do you believe Mariah is coming after you?
Quad: I think she's definitely obsessed. I think for her she feels like, 'I want to get her back.' For what, I don't know. There's nothing to get me back for. I'm just living my life and doing me. I'm not impeding or infringing or anything that is not mine, or anything that she has going on.
MORE ON:
Quad Webb-Lunceford
In fact, she's not a topic of discussion for me. What I do feel like is, in the show, she felt like she was supposed to be the star of the show. I think it was a rude awakening for her when the people loved me more.
I was a true friend to her… One thing about me, I'm a very loyal person. I'm a person of integrity. No fame, no fortune could make me turn on that. But when you have a friend who is constantly putting you down or wanted to make people feel you are less than or lying on you…I just don't agree with it. Even if our friendship is not the same anymore or it's changed or even if it's dissolved, I would never go back and lie or talk about personal things that possibly transpired.
Article continues below advertisement
Trust and believe, I've got a vault over here. I'm sitting on a vault, and if I open my vault it could mess up her whole entire life. But I'm not really interested in doing that because I'm better than that.
Anything that Mariah can do she will do. She's very desperate. I think we should all bow our heads and pray for her.
OK!: Why do you think Mariah and Lisa Nicole joined forces to go against you?
Quad: They needed each other. It's like an enemy of an enemy is a friend to me… Mariah's using Lisa for airtime, for filming. And Lisa is using Mariah for any type of fan base that Mariah may have hoping it will spill over to her.
Problem is, she has no idea that Mariah is extremely deceiving and a narcissist…It's interesting to me that Lisa doesn't see these things. Mariah's really trying to move her out the way and get her position. You have to remember, Lisa is an A-cast talent. Mariah is a friend of the show. Not even a B-cast member.
OK!: Do you think you can ever make amends with either Lisa or Mariah? Would you accept an apology if they ever gave you one?
Quad: They've apologized before and it's not been sincere. I have nothing to work with. What do I have to work with? I'm good with not having that bad, bitter energy. They're bitter Bettys, petty Patsys. I don't have time for that. I think that those relationships have run its course. I don't trust them.
I think Mariah is in a place where she's extremely desperate. It's funny that she would call me Quad the fraud and she's the fakest thing walking.