NEWS
Queen La-thief-ah?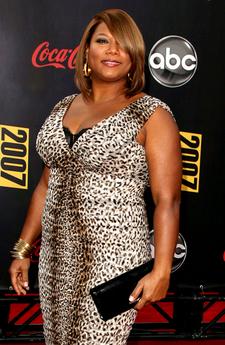 Queen Latifah is facing a king-size legal bill.
The actress and one-time rapper has just been handed not one, but two lawsuits, totaling $1 million dollars.
According to TMZ, the Queen's cosmetologist, Roxanna Floyd, says she was has not been paid for $700,000-worth of her services between July 2005 and February 2008.
Meanwhile, a stylist named Susan Moses claims she is also owed $300,000 from the same period.
Article continues below advertisement
Queen Latifah's spokesperson told the site that lawsuits are bogus.
It seems like there's some kind of uprising from the hired help right now.
It was just last week that Mr. and Mrs. Kobe Bryant were hit with a lawsuit from their maid, which the couple also claims is unfounded.