NEWS
Quick Chat: The Bachelor's Dr. Travis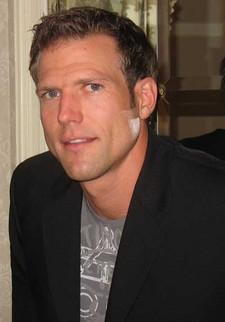 Former Bachelor Dr. Travis Stork didn't end up finding love in the city of lights when he was on the hit ABC dating show in 2006. Now the good doctor is single, mingling and releasing a new book, Don't Be That Girl. OK! caught up with Travis and got his take on the saga we've all come to know and love, Britney Spears as well as what sort of girl he's looking for these days.
What's the premise of your book?
Article continues below advertisement
Well, my book is fun and light-hearted and really for those women struggling in a relationship that realize that they need to feel good about themselves and love themselves first before they get into any relationship. I focus on several types of girls that I have dated, my friends have dated and people had told me they have dated. But the bottom line is that a woman need to feel good and confident about herself first and foremost before she starts dating.
What advice would you give Britney?
The best thing for Britney right now is to decrease her exposure and get her real life in order right now. What fun is having all that fame and fortune if you are unhappy with life? I recently watched an old interview of hers where she talks about getting married and wanting to have kids and she was talking about how happy she was going to be with Kevin and raising kids and enjoying wedded bliss… but when it did not turn out accordingly or what she anticipated, maybe that was the beginning of her troubles. When I saw her getting into an ambulance going to the ER on TV, it reminded me of one of the reasons why I wrote this book… the book starts out with a story about a girl coming into the ER who is emotionally unstable.
Article continues below advertisement
Sounds like these Hollywood girls need to come to Dr. Stork for some professional advice.
(Laughs) Well, I'm just saying how I see it. I have the experience both in the dating world and in the medical professional world of what these and many girls go through and do believe that this book can shed some light on certain ways girls behave and why they do the things they do.
Who are you currently dating ?
I've been so busy with work and the book that I haven't really had any time for dating but I'm at a point in my life where I know what I am looking for…the kind of woman that I like and want to spend time with…I feel the longer you go in life the more you know what exactly you are looking for….I am ready to meet the one.
By Ravi Yande