NEWS
Prison Punch-Up: R. Kelly Place In Solitary Confinement 'For His Own Safety'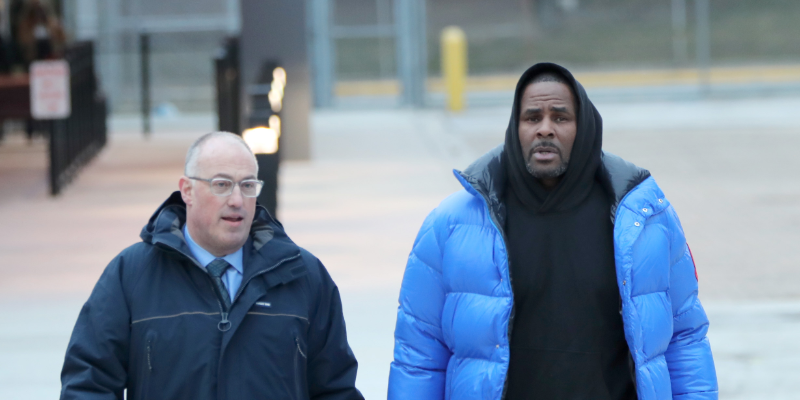 Disgraced RnB singer R. Kelly has been placed in solitary confinement after a punch-up with a fellow inmate. The singer's lawyer explained that the beating was in response to numerous pro-R. Kelly rallies outside the jail.
"That's the only place they can protect him. My understanding is, everytime there is a pro-R. Kelly protest outside of the jail, they lock down the entire facility," said his lawyer Steven Greenberg.
Article continues below advertisement
POLICE RUSH TO R. KELLY'S CHICAGO CONDO AFTER RECEIVING 'SUICIDE PACT' 911 CALL
When a rally happens, the facility shuts down and inmates can't go about their daily business.
"When they do this, inmates don't get their commissary, they don't get their shower, stuff like that and since they're fairly sporadic anyway, they get upset. So they're penalizing everyone in the facility because people are protesting in support of Kelly," he explained.