NEWS
Rachael Ray's Mistaken Identity Crisis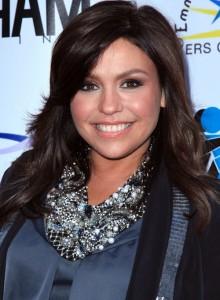 Rachael Ray takes OK!'s Last Word interview in the issue on newsstands now. The celebrity chef, 41, who is married to John Cusimano, just launched her first cooking and grocery-shopping app, Tasty Bytes, which includes hundreds of recipes.
This is what you won't find in the magazine.
Last time you had a magical evening?
We never go out. We're so dull. We always eat in. When John plays a gig, that's probably our favorite date night. When my husband plays a gig, and we go with our family – his parents come, all of our close friends, and we go for pizza at Motorino on 12th Street. We love it. It's our favorite pizza in the City. Forget about it.  Delicious.
Article continues below advertisement
Last time you were mistaken for another celebrity?
I don't think I've ever been mistaken for another celebrity. But if I'm not there, I am. Me and Rachel Roy get each other's dry-cleaning and each other's reservations all the time. Rachel Roy and I have quite a lot in common, but not when we're with each other.
Last time you spoiled your pet?
Every single minute we're with her. It's ridiculous. We come in from the gym, and we've been gone 45 minutes to an hour, and we act like we haven't seen her in a year. We climb back in bed with her. She's a ridiculously spoiled animal.
For the rest of Rachael Ray's Last Word interview, pick up the OK! on newsstands now. The cover line is "The William and Kate Wedding Tell-All!"