NEWS
Rachel Bilson on Hayden Christensen Relationship: "Really Positive Right Now"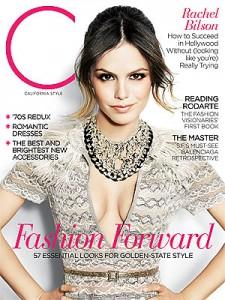 It's been Rachel Bilson and Hayden Christensen may have called off their engagement last summer, but the former O.C. star tells California Style magazine that "things" are going really well between them right now!
OK! GALLERY: RACHEL BILSON IS ALL SMILES WHILE SHOPPING
For the new cover, Rachel opens up about her sense of style, working with Josh Schwartz again and the status of her relationship with Hayden.
Article continues below advertisement
"To stick with fashion, that would be a little bit more predictable. But there's no one in my demographic, or really any 'celebrity' who has a similar aesthetic as me, who's doing home or tabletop design," she tells the magazine (via Just Jared). "I'm sort of obsessed with dishes. I'm always cooking and baking at home, and I hate going out. I'd love to do bedding, too."
But she's also enjoying the work she's doing again with Josh, the creator of The O.C.
"Josh knows me so well. I mean, he's married to my best friend," she explains of Josh's marriage to Jill Stonerock. "We're all very close. He knows how I deliver a line. He knows that I can be, you know, funny. It's much harder to be funny than it is to act in a drama. But I'm up for it."
"Without saying anything too specific, I can tell you that things are really positive right now," she reveals. "We'll just have to see how it goes."
Let's hope it all goes well!