NEWS
Rachel Bilson: I Don't Keep In Touch with OC Co-Stars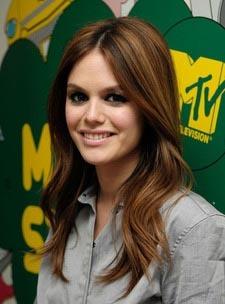 Since bidding adieu to The OC over a year ago, actress Rachel Bilson has been trying her best to make the transition from the small screen to the silver screen with appearances in the films Jumper and the upcoming ode to Manhattan, New York, I Love You — both of which happen to feature her rumored boyfriend Hayden Christensen. All this has left her little time to catch up with any of her former OC co-stars.
Article continues below advertisement
"I haven't seen anyone since the wrap party," Rachel reveals in an interview on Moviefone.com. "Well, Mischa Barton I actually ran into. But I don't keep in touch with anyone. I'd like to get together with Melinda Clarke and Kelly Rowan."
The actress also put a stop to any rumors that fans of the cancelled Fox melodrama should get their hopes up about a film version of The OC. "I had somebody else ask me that because of Sex and the City the movie, but I was like, 'No.' I'd watch Curb Your Enthusiasm: The Movie, though."
As for dealing with her own fame, Rachel says she tries to keep her head clear by not reading about herself on sites like PerezHilton.com. "I think he's funny. I've never met him," and referring to Perez' infamous doodles, she adds, "Hopefully he doesn't give me a penis or anything like that."