NEWS
Rachelle Lefevre "Blown Away" by Fan Support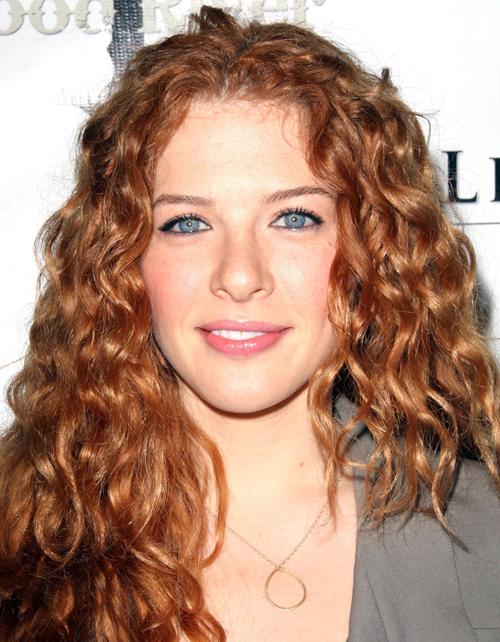 Although she lost her role as evil vampire Victoria in Eclipse, Rachelle Lefevre, who played the role in Twilight and the upcoming New Moon, says she gained a greater understanding of how wonderful her fans are. "I'm absolutely blown away," Rachelle tells Extra of the support she received. "I'm on Twitter and I remember opening up my Twitter... somehow in 140 characters my fans managed to write me things that were so unbelievable."
Article continues below advertisement
Fans also took to the medium of video to express how much they loved Rachelle.
"Then on YouTube... a bunch of fans from all over the world made me a tribute video," Rachelle adds. "This girl from Australia collected stuff from all over the world. I mean they've just been incredible. I wrote on Twitter: 'If I could travel the world and hug you all personally, I would' -- because they really carried me through."
Despite being replaced by Bryce Dallas Howard, Rachelle is hopeful that her work in New Moon will impress fans.
"I'm very, very excited," she says of the upcoming flick. "They wrote a lot of fun stuff for me from Twilight to New Moon. In the book, Victoria is not that present and they really did their best. Melissa Rosenberg, our screenwriter, told me that she loved writing Victoria and there was great room for that. So she wrote a lot of stuff for me. I really hope it makes it into the film. You never know, because I haven't seen it."
And while she and Summit Entertainment had their disagreements over her conflicts in her shooting schedule, Rachelle stays positive about her work.
"In light of recent events, I just really hope that my role will still be as predominant as I'd like to be in New Moon. As an actor, you work really hard and give it your all."