NEWS
Randy on Rihanna and Chris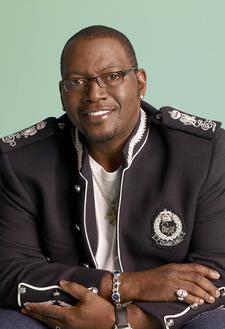 Like many Hollywood figures, Randy Jackson is putting in his two cents on what went down between Rihanna and Chris Brown.
"Once again, it's really, really unfortunate. I saw them together at Clive's Davis party on the night of the incident and just two very young talented people. Hate to see it go down that way," the music maven told BlackVoices.com.
The Grammy winning producer finds it hard to fathom the scrutiny young artists face today. "Every move is documented and the pressures for a young kid, being in this today. Man, I can't even imagine."
Article continues below advertisement
But the American Idol judge points out that even though there is pressure on burgeoning talent it's no justification for Chris Brown's actions. "I think everyone that really knows them and everyone who is a fan of theirs is just saddened by it. You hate to see it happen to them and you know they're really young and dealing with a lot but there's no excuse for bad behavior of any kind."