NEWS
Randy's Betting on the Boys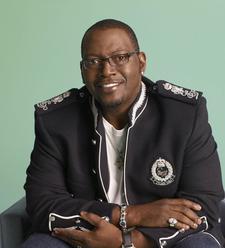 American Idol's three outspoken judges are already giving their predictions on who they think will win this season. Paula Abdul and Simon Cowell have said they think a guy will win, and Randy Jackson is in agreement.
In a new interview with AOL Television, Jackson says he thinks the boys are just more talented.
"I just think for some reason this year...the boys are just on a whole 'nother level," Jackson says. "I mean, there are some great girls as well. I've been saying it — I said it before them Simon and Paula, and you can quote me."
Article continues below advertisement
Randy adds that this season's top 36 is among the most talented the show has ever seen.
"We say it every season, but I'm not kidding you: I think this is the most talented bunch we've ever had. This is the eighth season of the show. People have seen every other brand of artist. But now, these kids are different than any other season we've had," he says."
All predictions aside, Jackson knows the show's not over until — well, you know!
"We'll see who goes through the ranks, because there's a lot more show to go before we get to the end," he says.
And as for rumors that he'll be hoofing it on Dancing with the Stars, Jackson says don't get your hopes up.
"No, man, no. You know, I might do a super group here soon," he says. "I'm planning on that right now, actually... a musical group. But no — laughs you won't see me on Dancing With the Stars."