NEWS
'LHHATL' Star Rasheeda Frost Reveals How She Created Hip-Hop's Favorite Boutique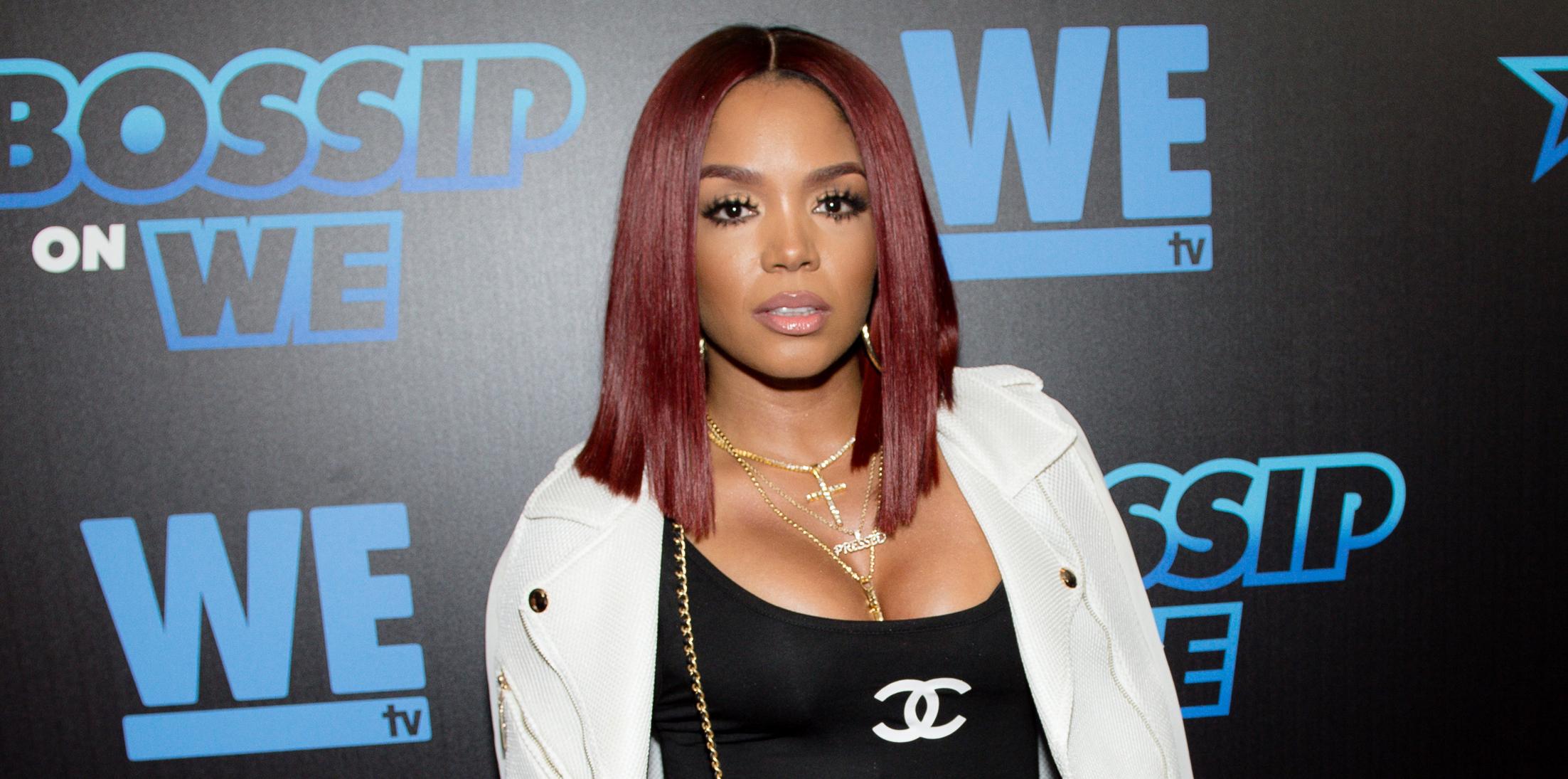 Rasheeda 'Bosschick' Frost is living her best life these days and she doesn't plan on giving that up for anyone!
In an exclusive interview with OK!, the Love & Hip Hop Atlanta star dished on the status of her relationship with her ex, Kirk Frost, and her thriving Atlanta based boutique, Pressed, which has become one of hip-hop's fashion staples.
OK!: How is Pressed? From social media, it seems like business is truly booming!
Article continues below advertisement
We are just staying busy, and staying on top of having the hottest apparel for women. Right now, I'm looking forward to bringing in some new brands and doing some really hot promotions that will be coming up soon. We are working hard over here.
OK!: How did Pressed come about?
We've only been open for two years and the store has already exceeded my expectations. Some people don't know, I had my online store, Imbossy.com, for almost seven years. And Pressed is just actually me moving into a physical location. The difference is I had to change the name.
I first had 'Impressed' but when I was watching an episode of Love and Hip Hop actually -- and this was a couple of years back -- and a scene came on where there was a group of girls and my name came up in the scene and I was like 'oh these b*tches pressed.' And I was like you know BAM, boom boom, that's it -- Pressed!
OK!: What do you think sets your store apart from other boutiques, especially those in Atlanta.
Article continues below advertisement
I said when I opened my store I want it to be different from what everybody's doing. I mean that's hard because if you're selling clothes, you're selling clothes. But I was like I just want to do something different. I want people to be able to understand, Pressed is that place you go when you need that one outfit when you're really pressed for time and you come to Pressed because you're going to win. You know you're going to find something.
You know we keep the trends, we keep the pieces that you love, and we have something from grandma all the way down to the young teenage girl. And I just really wanted to be able to create a space that you come to and you're impressed and you know you're going to leave feeling good in something fly. And that's what I think ultimately sets me apart.
OK!: Where would you like to see Pressed in the next five years? What goals do you have for the store?
Article continues below advertisement
I think that here in Atlanta I need a bigger space. So maybe an expansion here. But my goal ultimately is to have several locations -- probably four maximum. Ultimately what I see is four amazing stores, with Atlanta being the flagship and other stores in three popping cities.
OK!: What's the status of your relationship with Kirk?
Honestly, we're trying to really do what's best for our kids and really keep them feeling like nothing's changed. Like a beat hasn't been missed. Today they're totally fulfilled. In relationships you have ups and downs, you go through things, but the main thing is it's not about me or about him, it's more so about making sure our boys are good.
OK!: How is co-parenting with him?
It's good. The problem is just having to deal with sometimes not always being in the same place and having the kids go back and forth. I think all parents whether you're together or not just parenting period can just be mastering the juggle of all different tasks and you know we deal with the juggle just like any other parents would. But for the most part, it's going pretty good. I mean the boys are happy.
OK!: So, does that mean you're single?
I'm just living my life. I'm trying to conquer the freaking universe. I'm trying to expand and grow. It ain't even about none of that. It's just about me waking up every day doing what makes me happy and fulfills me. Right now, it's just about me diving into my work and just really trying to be the ultimate businesswoman and the best mom.
To learn more about Pressed, visit their website: Pressedatl.com