NEWS
Rashida Jones Apologizes for Urging John Travolta to Admit He's Gay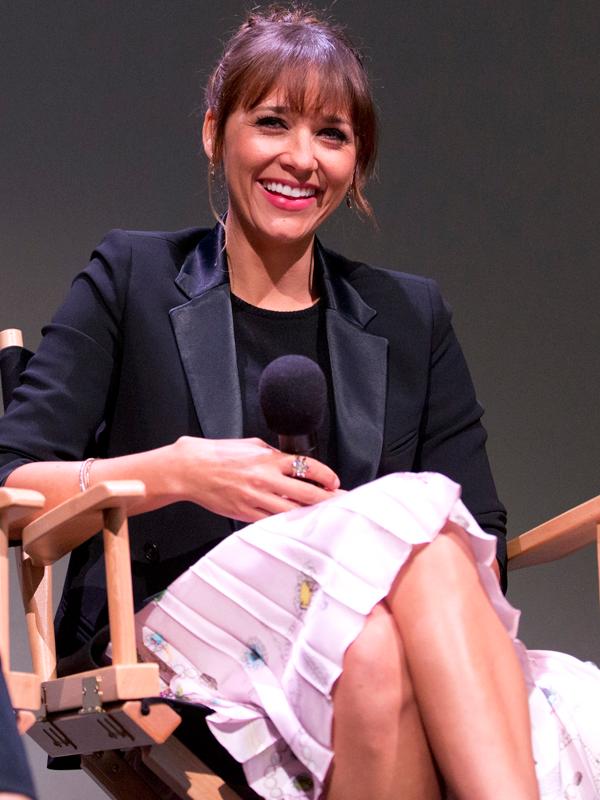 Article continues below advertisement
The subject of Frank Ocean was broached and the duo then started discussing how a professional athlete and big movie actor need to come out of the closet next.
"Like John Travolta? Come out! Come on. How many masseurs have to come forward? Let's do this," she quipped to the magazine.
While the statement was meant in jest, Rashida had a change of heart and Tweeted an "I'm sorry" this morning.
"Made a thoughtless comment about John Travolta. I sincerely apologize. Nobody's personal life is my business," she wrote.
OK! GALLERY: JESSE WILLIAMS & RASHIDA JONES HONORED BY BLACKHOUSE FOUNDATION AT SUNDANCE
The actress also expressed disdain for social networking and her Twitter handle expresses that she's "terrified" of the site.
"I struggle every time I tweet. It's a thing for me," she said. "People were so condescending about me being new to Twitter! Like, "Oh, that's adorable, you put a hashtag instead of an @ symbol!" I'm like, "You guys, the technology has only existed for like three years. Get off of it. Also it's going to change in two month, so chill out."