NEWS
R&B Singer Teena Marie Dead at 54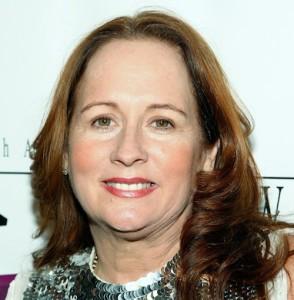 After what many first believed to be a Twitter-ignited death hoax, the sad news has been confirmed that Grammy-nominated R&B singer Teena Marie is dead at 54.
Teena was best for her hit songs "Lovergirl" and "I'm a Sucker for Your Love" opposite funkmaster Rick James.
The self-proclaimed "Ivory Queen of Soul" was found dead by her daughter on Christmas day in her Pasadena, Calif. home, E! News reports. Police first determined her death to be natural causes; however, an official autopsy will give more insight into the singer/songwriter's sudden and tragic death.
Article continues below advertisement
An onslaught of tweets proclaiming Marie's death first fueled doubt, until her manager, Mike Gardner, confirmed her passing on Sunday.
Marie was born in Santa Monica and signed on to Motown Records in 1976 — a huge milestone in civil rights pop culture as she was white singer on a predominately black label. Her career skyrocketed in the late '70s and '80s with a string of hits in the late '70s and '80s and she releasing 13 studio albums.
Her partnership with the late Rick James led to their infamous duet "Fire & Desire," which was featured on the Rick's album Street Songs along with "Super Freak."
Marie headed to Twitter to wish fans a Merry Christmas, just hours before her death. She also wished her daughter, Alia Rose Noelle, a happy 19th birthday.
"May Gods Light always shine on you and your family!" she Tweeted. "May you have the most joyous Holliday season ever! Merry Christmas and Happy New Year."
"Lovergirl"
"Fire and Ice" Teena Marie and Rick James
Teena Marie featuring Rick James — "I'm a sucker for your love"