NEWS
Re-Gifting...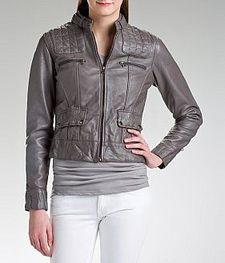 I want to thank the Bombay Sapphire girls who sent me a gift basket today full of all the utensils one would need to grill and barbecue - along with a bottle of gin, of course.
My dad recently got a new grill and receiving these accessories make them well-timed to be the perfect Father's Day gift. Is it bad if I take them from my office to the post office and just re-address from me to dad?
Eh, I think if one person will find more joy from them than another, and they're cool and brand new, why not?
Article continues below advertisement
On the other hand, after running into the fantabulous Dana Dynamite while I was trying on clothes at a vintage store in New York last week, she surprised me by sending the the coolest Ben Sherman jacket that's sure to become a staple of my LA wardrobe. Thanks Ms. Dynamite. I already wore it last night!
And, thank you to Christine who sent me a box on onehope wine for my birthday. Besides a big fan of vino, I'm a bleeding heard for a good cause and ONEHOPE donates a percentage of each purchase to charity. Check it out at onehopewine.com
Now I'm off to Santa Barbara for Oakley's Learn to Surf weekend. Sadly, June Gloom is looking especially grey today and I believe it's about 60 degrees at the beach - but gratefully that probably means surfing in a wet suit rather than a bikini ;) xo