NEWS
Real Housewife Has Moment of Zen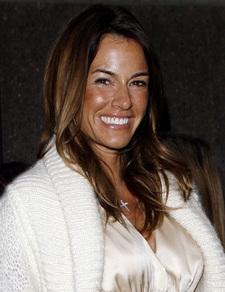 Kelly Bensimon may have carried her feud with fellow Real Housewife of New York City Bethenny Frankel onto the pages of this month's Harper's Bazaar, but when OK! talked to her at a chic Upper West Side side restaurant about their onscreen shouting match, Kelly was having an unexpected moment of Zen.
Our Confucius-in-heels explained that it doesn't matter who "won," since — get this — all conflict is, itself, defeat.
Article continues below advertisement
"That episode is a great episode because it shows how we both lost," she said at the launch of parenting guide Today's Moms: Essentials for Surviving Baby's First Year.
"You know, she fought with me, I fought with her. Therefore, we lost; neither of us won.
"And I think that's a really, really important thing for people to recognize, is that sometimes it's not about getting it out there and being, like, confrontational with people."
OK!'s EXCLUSIVE PICS OF THE NYC HOUSEWIVES:
And what of her other high-profile squabble: the alleged fight with her boyfriend that will see her answering assault charges in court.
"That's just like the most unfortunate thing that anyone could go through," said Kelly, "I don't wish it on any woman that you know."
"What happened in the past was the past and the future holds a lot of exciting things," she said.
And, she added, one of those things might just be another baby.
"I just think the ultimate luxury for a woman is to have children," said Kelly. "There's just nothing better than to bear a child," she told us at the event at Rouge Tomate, which also functioned as a Pampers Diaper drive and benefit for Jessica Seinfeld's Baby Buggy charity.
By Oliver Coleman
<strong><em>Have a news tip or great photo you want to tell us about? Shoot us an e-mail: <a href="mailto:tips@okmagazine.com">tips@okmagazine.com</a><em><strong>