NEWS
Real NYC Housewife in Real NYC Court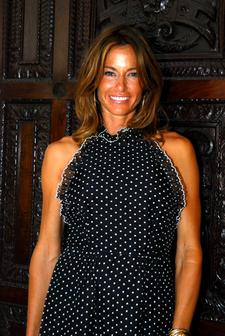 This kind of drama is a bit more real than the usual petty cat-fights on The Real Housewives of New York City – Kelly Killoren Bensimon faced a judge this morning after her arrest weeks ago for allegedly assaulting boyfriend Nick Stefanov. The high-profile mom is most worried about her kids.
"I'm really upset by the entire process," Kelly told Extra outside the courthouse. "My beautiful girls and I are being exposed to a horrible situation. I just think it's unsettling."
Article continues below advertisement
While she says her friends have been supportive and "amazing," Kelly's totally focused on her daughters. "It's not really about me. It's about my girls," she reveals. "My girls don't need to be exposed to something like this. It's really inappropriate."
As for her boyfriend, Kelly's attorney Ed Hayes says he didn't appear in court.
"He's Stefanov not ready. He didn't show up. The guy didn't come. We came. He didn't. What can I tell ya," he says. "If he doesn't show up from now till then (June 8th), they'll dismiss the case. It's not a real case. He just wants to make her life uncomfortable."
Sounds very uncomfortable to us.
CLICK THE PICS FOR MORE REAL HOUSEWIVES GOSSIP!