NEWS
'Real World' Star Tonya Cooley Claims She Was Sexually Assaulted by Housemates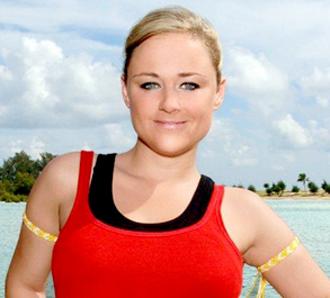 MTV's popular Real World franchise may be in the middle of a very real lawsuit.
MTV, Bunim/Murray Productions and cast members of the show are being sued by former castmember Tonya Cooley who claims she was sexually assaulted during her time on the long-running, popular reality series.
In the lawsuit, via E! Online, Tonya claims she that when she was on the Real World: Ruins in 2009, contestants were purposely provided with large quantatities of alcohol and that male contestants during the show were encouraged to mistreat the females.
Article continues below advertisement
The suit details that female cast members were stripped of their bathing suits and that male cast members were encouraged by producers to "inappropriately touch female cast members' bodies, including in intimate areas."
Tonya claims she was right at the center of the misconduct.
She claims after she began to speak up to producers about her concerns she was told to "just deal with it" as it was part of the game.
"Defendants took no action to stop mistreatment of females," it states in the lawsuit.
Tonya even details one particular incident alleging that she got drunk and passed out and two of her fellow castmates had "inserted a toothbrush inside of her vagina."
She said she was unaware of the assault when she woke up the next day, until she noticed she had lacerations and abrasions.
She also believes it was caught on tape.
Article continues below advertisement
Tonya identifies her two assailants as Kenneth Santucci and Evan Starkman and said they never were punished for their actions.
"MTV and producers created an environment in which degrading and harassing behavior toward the female contestants was openly tolerated and even encouraged," the complaint states.
In total, Tonya is suing for sexual harassment, assault, sexual battery, negligence, intentional infliction of emotional distress and wrongful termination along with other causes of action.
MTV has denied comment at this time.