NEWS
Reality takes over the Primetime Emmys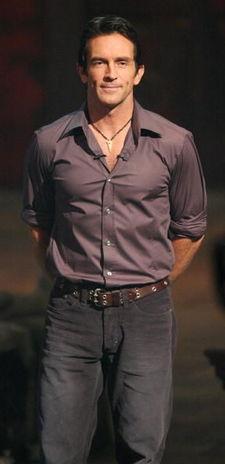 Reality TV really is taking over.
How else do you explain all five nominees in the category for outstanding Reality/Competition host emceeing the this year's Primetime Emmy Awards?
Dancing with the Stars' Tom Bergeron, Project Runway's Heidi Klum, Deal or No Deal's Howie Mandel, Survivor's Jeff Probst and American Idol's Ryan Seacrest will take turns at the mic on Sept. 21 for the live broadcast from the Nokia Theatre in Los Angeles.
Article continues below advertisement
Let's hope this year's broadcast gets all Big Brother and has a camera on all five emcees as they hang out in the green room, waiting for their 15 minutes on the Emmy stage and the reveal of their category winner.
BB host Julie Chen can get her five minutes announcing who won.
60th Annual Primetime Emmy Awards airs Sunday, Sept. 21 at 8 p.m. on ABC.