NEWS
Reality Weekly: 'Bachelor' Baby Surprises! Courtney Robertson and Ashley Hebert's Big Pregnancy News!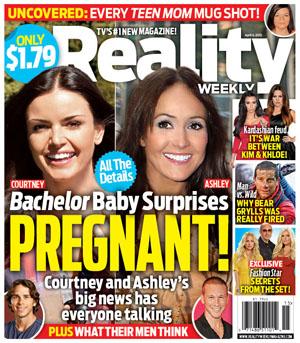 When it comes to reality TV, there's only one place you can get all the breaking news and juicy details you crave: Reality Weekly magazine!
In this week's issue: There's some big baby news for Courtney Robertson and Ashley Hebert from The Bachelor/Bachelorette.
Plus: Find out the real reason Bear Grylls left his show, get the latest on the new feud between Kim Kardashian and her sister Khloe Kardashian Odom, and take a look at what goes on behind the scenes on Fashion Star.
Article continues below advertisement
Seriously, where else are you going to get this much news for just $1.79?