NEWS
Reality Weekly, TV's Number-one New Magazine, on Sale for Price of $1.79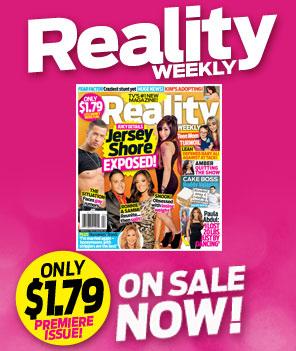 When it comes to reality TV, there's only one place you can get all the details you crave: Reality Weekly magazine!
In this week's issue: Jersey Shore exposed: The Situation faces gay rumors; Sammi and Ronnie decide if they're done for good; and Snooki exclusively reveals the secret of her incredible weight loss.
Plus, Kim Kardashian wants a baby (like, now!), Teen Mom's Leah Messer defends her baby daughter against a vicious attack, and The Bachelor's Jake Pavelka takes RW (and his new girlfriend) up for a ride in a fighter jet.
Article continues below advertisement
Seriously, where else are you going to have this much fun for just $1.79?