NEWS
Reality Weekly: Why Jenelle Evans is Having Another Baby! Plus: How Kelly Clarkson Lost 30 Pounds!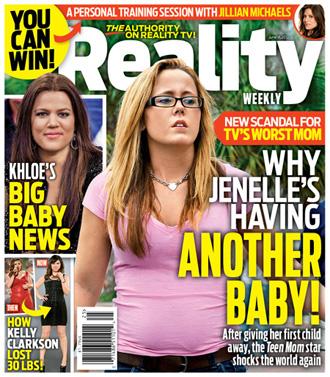 When it comes to reality TV, there's only one place you can get all the breaking news and juicy details you crave: Reality Weekly magazine!
In this week's issue: Why Teen Mom Jenelle Evans is having another baby — and who could be the daddy!
Also this week, Khloe Kardashian has her own big baby news to share.
Plus, Kelly Clarkson tells RW how she dropped 30 pounds. Hint: It has to do with the hot man in her life!
Article continues below advertisement
Seriously, where else are you going to get this much news for just $1.79?