NEWS
Rebecca Black's "Friday" Featured in Black Friday Commercial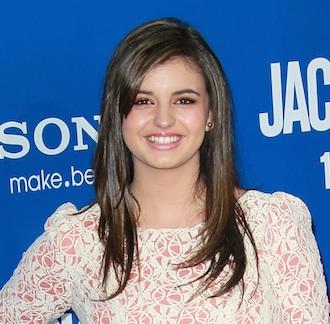 With the most famous shopping day of the year, Black Friday, right around the corner, it was only a matter of time before Rebecca Black's smash hit "Friday" was picked up by a major retailer.
Kohl's managed to hire a lookalike actress to belt out lyrics for their TV commercials, "It's Black Friday! Black Friday! Gotta go to Kohl's on Black Friday!"
According to the International Business Times, this could be either a win-win for the store since the song is so darn catchy or it could be a lethal move since some people may be annoyed by the song. On the official YouTube video for the commercial, there are currently 451 dislikes compared to only 166 likes. In the commercial, the actress has a recurring battle with an older woman and ends up shoving her out of the way to beat her to the cash register. What do you think of the commercial? Thumbs up or thumbs way down?
Article continues below advertisement