NEWS
Recent Divorcee Kelsey Grammer Attends Daughter Spencer Grammer's City Hall Wedding!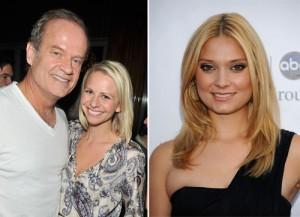 Article continues below advertisement
Kelsey and Kayte, along with Kelsey's son Jude, were seen at a counter in City Hall, TMZ reports.
Kelsey and Camille Grammer's divorce was finalized yesterday and he hopes to tie the knot with his new blonde before the end of the month.