NEWS
Red Carpet Confidential: Adam Levine's Fiance Behati Prinsloo Reveals Her Wedding Workout Tips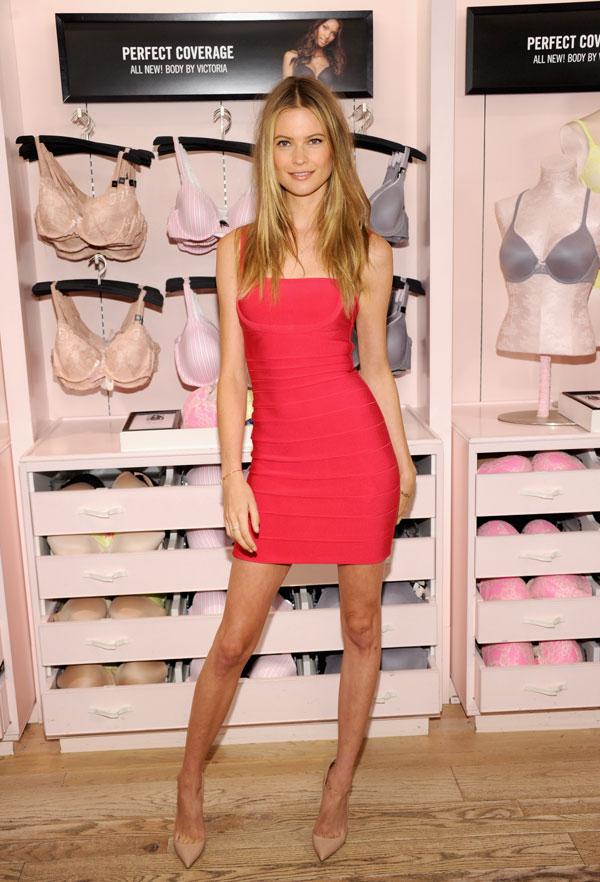 Article continues below advertisement
"Kickboxing tightens you up," she tells me with a laugh during the Victoria's Secret Fabulous event in NYC. "It's a full body workout, so whatever that does to your body, that's what it does. laughs Everybody's different. Some people can't do just arm work. You have to know your body, and know what you can do in order for it to change the right way."
Behati feels a difference when she adds the stress-busting cardio workout.
OK! News: Details on Adam Levine's Proposal and Engagement
"When you pump up your exercise, it makes you feel better and makes you look better, so you do a better job," she says. "It's mental, too."
Adam must like those tough girls!
Of course, staying in shape year-round is top of mind for the South African-born model, who typically relies on a mix of Pilates and yoga twice a week to maintain her hot body.
MORE ON:
Red Carpet Confidential
Article continues below advertisement
"Pilates makes you feel good because you're doing something that's good for your body, and you start seeing it," she says. "It elongates the muscles. It's more mentally, too. You feel like you're getting somewhere and you're achieving something that you're working for. It's mental and physical."
Whether she gets her moves through kickboxing, yoga or Pilates, Behati believes "trying to always stay healthy and exercise is the best thing."