NEWS
Red Carpet Confidential: Ali Landry Shares Super Bowl Party Tips & Pretzel Salad Dessert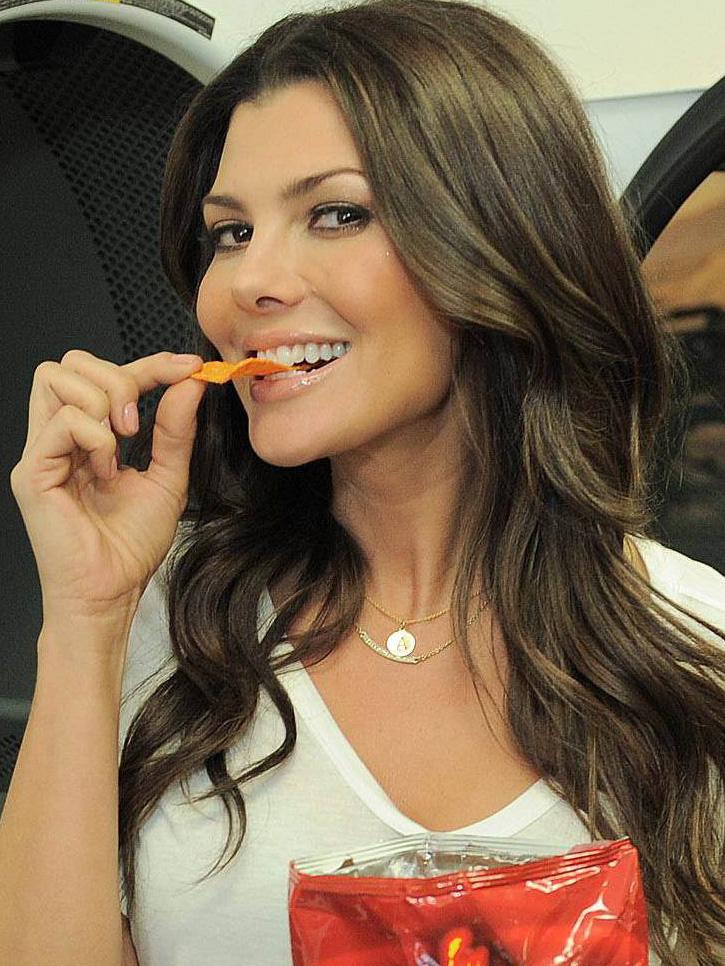 Super Bowl Sunday is a special time for Ali Landry, who shot to fame in 1998 after a commercial for Doritos aired during the big game.
Naturally, the married mom of two, 39, loves to celebrate with husband Alejandro Monteverde, and kids Estela, 5 and Marcelo, 15 months.
"With two children now, it's a little different," she tells me with a laugh while promoting Doritos at the Super Bowl. "We usually just get together with friends. Everybody brings appetizers, sort of like potluck, and the guys love to watch it. All my friends are usually running after their children now."
Article continues below advertisement
She continues, "But I always love to watch the halftime show. It's amazing. Beyonce is on this year, so I'm excited about that, and of course, you're just waiting – for me, I enjoy the commercials more than the game, I guess because I have such a personal reference to that. Especially this year, just being involved with the whole Doritos Crash The Super Bowl campaign, I'm so excited to see the reveal of the two spots that are going to air during the Super Bowl."
Article continues below advertisement
Of course, some women run for the malls and make excuses to do anything but watch the big game each week. Not Ali, though, who can't relate to women whose husbands hog the TV by watching football.
"My husband's from Mexico, and he watches soccer," she says. "He doesn't really watch football. He watches it with me because we want to see the commercials. He's a director, he's in the business, so he definitely appreciates seeing all the spots."