NEWS
Red Carpet Confidential: Ben Affleck Shocked By Oscar Win For 'Argo'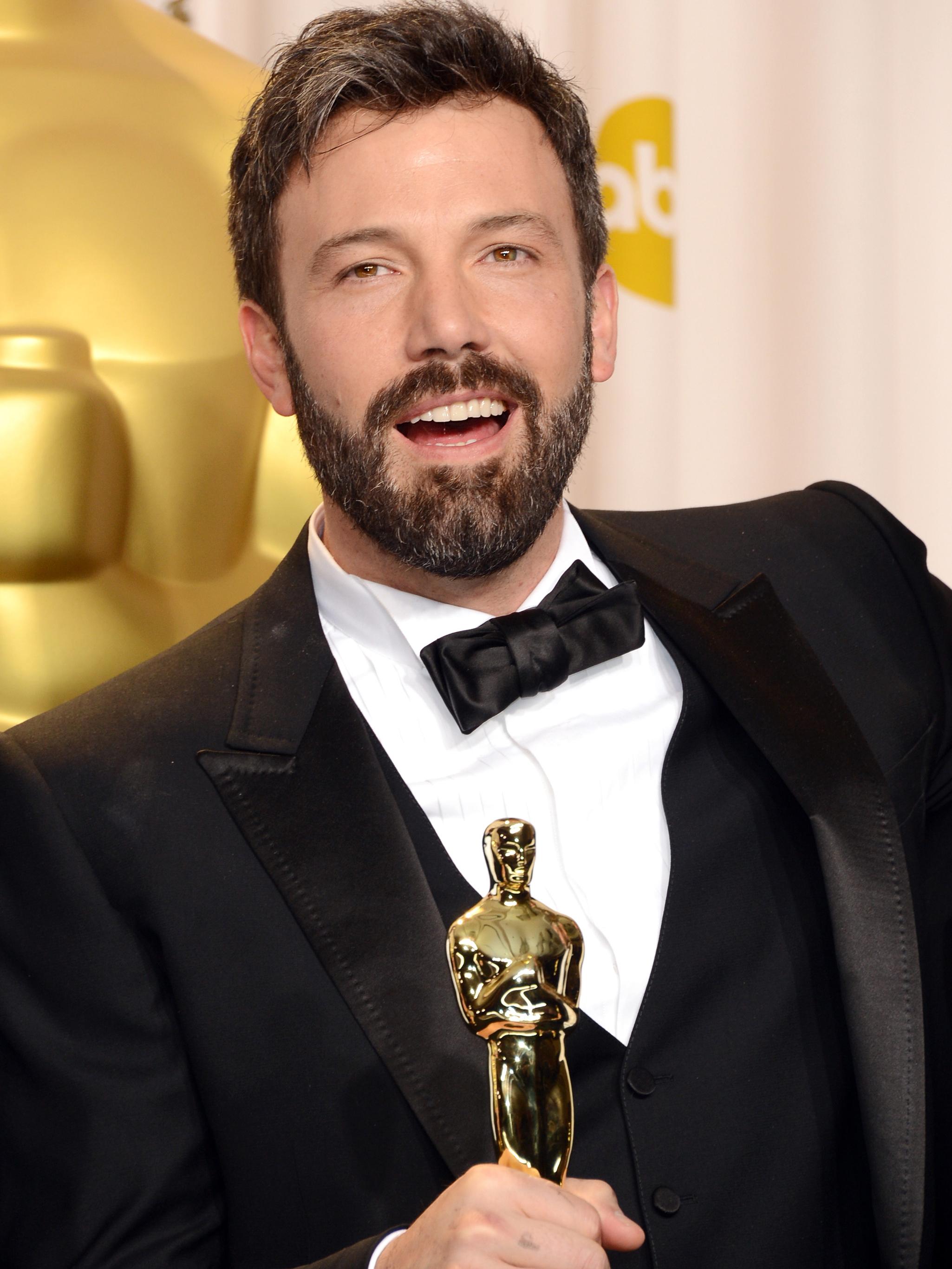 Taking home the ultimate prize, Best Picture, Sunday at the industry's most prestigious event, The Oscars, was completely unexpected for Argo director Ben Affleck.
"All the people told me it had all the makings of a failure," the father of three, 40, who is married to Jennifer Garner, says. "It's a period movie, it was an indie release, it was a drama. I was the youngest guy in it. I had very, very low expectations. It's surreal. To get this far is awesome."
Article continues below advertisement
OK! GALLERY: JENNIFER LAWRENCE, ANNE HATHAWAY, BEN AFFLECK, AND MORE STARS AT THE OSCARS GOVERNORS BALL!
Hm, who came up with the title?
"That's what they used to tell each other to keep things light because of the anxiety of the mission," he says. "They said 'argo, f*** yourself.' That's why they changed the title of the movie to Argo. We fudged it and called the script Argo. In truth, they found a script called Lords of Light and changed it to Argo because they were telling each other 'argo f*** yourself.' It was their inside joke to the Iranians."
OK! GALLERY: OSCAR'S CUTEST COUPLES
As a child, getting into showbiz is a passion Ben nurtured.
"When I was a kid, in the 1980s, we really looked at movies of the 70s. That obsession is still with me."
He calls his favorite flicks The Godfather and Midnight Run, and also lists All The Presidents Men, Dakota Dog Day Afternoon and The Conversation.
"You look at the 70s, in my mind, as the prime era for American cinematic theatrical drama," he explains. "Those are still movies I look to as my touchstone and my inspiration. The Verdict was the movie I had up on the wall when I was making Gone Baby Gone, because I wanted to do something like that one.
Article continues below advertisement
Despite the accolades, he's not precious, and travels light when needed.
"Besides a bag, I have a backpack with a computer in it, a few pills, shaver," he says. "The basic stuff that you can survive anywhere with. If I have that, I could lose all my clothes, recycle the pair of underwear — it won't be pleasant — but that I could get by with. Nowadays, you just need your computer and your razor, and your deodorant, and you're good."
Article continues below advertisement
We can't wait to see what Ben does next.
More than 40 million people watched The Oscars on Sunday. Were you one of them? What was your favorite moment? Tweet us @okmagazine.